London, UK, August 1st 2019 — Sundrax's LiteWide node for individual smart city street luminaire control via GSM has been vastly updated: new version with standardized Zhaga socket, NB-IoT support, SR & DALI 2.0 added to supported interfaces, embedded tilt & vibration sensor on default, and seamless eco monitors integration. Get more information and download data sheet on LiteWide product page.
Zhaga Connectivity
All Sundrax nodes are now available for mounting on Zhaga socket. Zhaga is new industry-wide and future-proof standardized smart interface ensuring communication between outdoor luminaires and sensing/communication nodes. The standardized interface means that the module can be easily replaced in the field, allowing the luminaire to be upgraded via the addition of new smart capabilities.
Zhaga offers a number of advantages compared with the existing ANSI/NEMA standard C136.41-2013. These advantages are directly related to the underlying system architecture, which is based on a low voltage driver/module interface. This non-mains interface enables a more compact form factor of the connector, size and cost of receptacle is significantly reduced. The receptacle also allows for more flexible mounting options such as upwards and downwards mounting of nodes. This will initiate many more new connectivity but also sensor applications, such as e.g. movement detection or environmental sensor installation under the pole.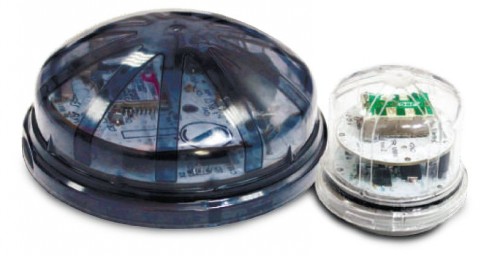 SR & DEXAL Compatibility
SR (System Ready) certification enables luminaire manufacturers to advance to the next level in smart lighting market and provide DALI-2 interface with the future-proof products allowing for enhanced metering functionality and offering greater interoperability. Sundrax now offers SR and Osram DEXAL compatible nodes and sensors that use industry-wide standardised Zhaga book 18 interface that allows placing nodes and multiple sensors upwards and downwards on a single luminaire to integrate into Smart City environment with the following benefits:
Appearance: miniaturized socket, unobtrusive design
Compatibility with any components under Philips SR and Osram DEXAL cerification programme
Easy maintenance: plug & play standardized Zhaga sockets
Versatility: nodes and sensors can be mounted both upwards and downwards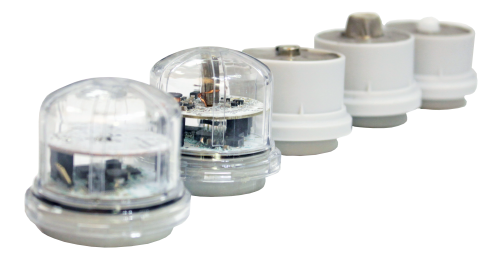 Eco Monitors Integration
As a perfect match to LiteWide nodes for true smart city experience Sundrax now offers individual eco sensors mounted on Zhaga sockets that measure and send key parameters to server, offering near real-time localised air quality information and data analysis. Monitors measure common pollutants such as Carbon Monoxide (CO), Carbon Dioxide (CO2), Methane (CH4), as well as ultraviolet UVA/UVB, noise and radiation levels, surface temperature. A city that wants to improve the health and experience of its citizens would take advantage from IoT and incorporating eco-data into city-wide monitoring systems to address concerns that impact air quality.
NB-IoT Support
Alongside with 2G and 4G LTE GSM versions LiteWide product line now also features an NB-IoT modification of the node. NB-IoT evolves from 4G and is an IoT technology dedicated to massive connectivity. The NB-IoT technology allows distributed street lamps to access the network at any time to achieve large-scale interconnection. NB-IoT is ideal technology for sensor integration including: parking sensors, waste management, environmental monitoring, asset tracking, utility metering.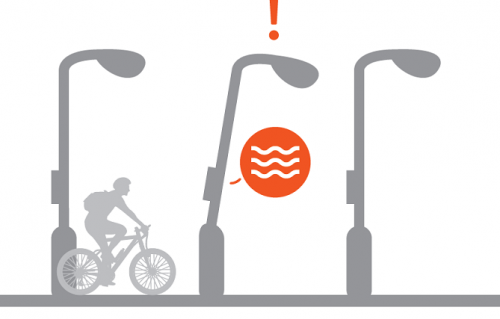 Embedded Tilt & Vibration Sensor
Both LiTouch and LiteWide nodes by Sundrax are featuring tilt/vibration sensor that detects tilt angle, angular amplitude, and low frequency vibration level of lamppost to predict lamppost fall or tilt away from its lighting position. Using these sensors removes the necessity of periodic maintenance and inspection of each lighting pole: tilt/vibration data are transmitted to QULON software in real time, any deviation beyond threshold is immediately triggering a notification/alarm.
Visit LiteWide product page for more information and data sheet download